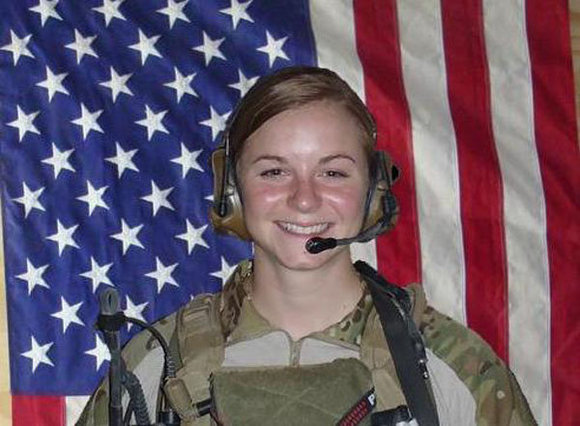 1st Lt. Ashley White was commissioned as a Medical Service Corps Officer in the Army after graduating from Kent State University in Ohio. She then completed the Medical Services Officer Basic Course at Fort Sam Houston, Texas and the U.S. Army Basic Airborne Course at Fort Benning, GA.  
Ashley was assigned to the 230th Brigade Support Battalion, 30th Heavy Brigade Combat Team, North Carolina National Guard in Goldsboro, NC when she volunteered to be a member of a Cultural Support Team attached to a Joint Special Operations Task Force in Afghanistan. 1st. Lt. White was a part of the first group of women soldiers to be in combat for a Cultural Support Team (CST). CST's were created in 2010 to assist in outreach with local Afghan citizens.  
In October of 2011, she was unfortunately the first member of a CST to be killed in action during combat operations in Kandahar Province, Afghanistan when the assault force she was supporting triggered an IED. At the time of her death, females were banned from combat but could still be attached to Special Operations units as a CST member. White was 24 years old. 
1st. Lt. White was posthumously awarded the Bronze Star, the Purple Heart, the Meritorious Service Medal, the Afghanistan Campaign Medal, and the Combat Action Badge. Her existing awards and decorations included the Parachutists Badge, the Ohio Faithful Service Ribbon, the Armed Forces Reserve Medal, the Army Reserve Achievement Medal and the National Defense Service Medal.  
Back To Blog