Home   /   Herstory: Leadership, Career Change, and Continued Service

Herstory: Leadership, Career Change, and Continued Service
March 10 @ 5:30 pm - 6:30 pm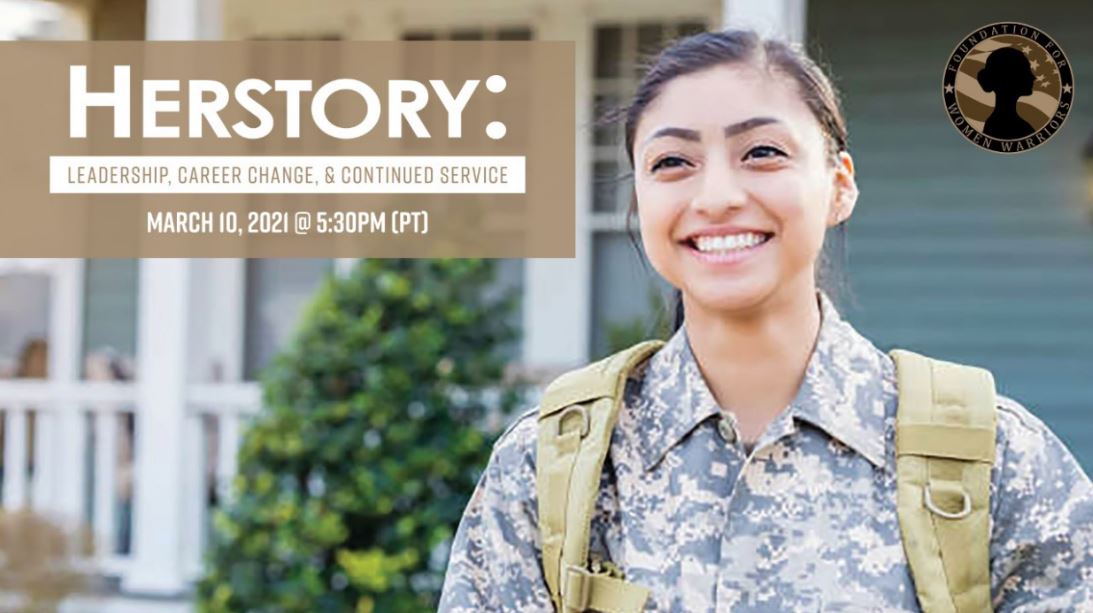 Celebrate Women's History Month by joining our Herstory panel discussion on March 10th 2021 at 5:30pm PT.
Hear as a panel of veterans reflect on their experiences as women in military, how serving shaped their leadership, the challenges overcome making the transition to the civilian sector, and how they continue to make an impact in their communities.
Moderated by:
Keshia Javis-Jones, USMC veteran
Panelists:
Tiffani Patterson, USCG veteran
Andreana McCall, USMC veteran
Rebecca Ortego, USMC veteran
Who should attend: All are welcome! Whether you are veteran, an active-duty service member, an employer or a supportive community member, this panel will provide useful tips to those making a career change and deliver a deeper understanding of the challenges and achievements of our women veteran community. The discussion will be followed by Q&A.