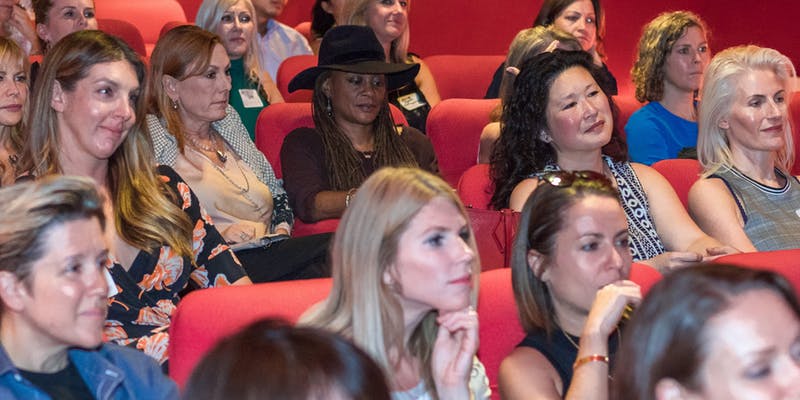 TuesdayNights
April 30, 2019 @ 6:30 pm
-
9:30 pm
Join TuesdayNights for an intimate dinner + networking event.
Speakers: Moderator: Elaine Low, Variety Panelists: Kristin Moss, Amazon; Michele Bernstein, WME; Beth Kearns, Fox; Erica Montolfo-Bura, CBS' The Neighborhood
Nonproft: Foundation for Women Warriors
Time: Open networking from 6:30pm -7:30pm and our program will begin at 7:40pm.
Parking: There is FREE 3-hour validated parking in the parking structure next door to the restaurant.
Food & drinks: Enjoy the panel and networking over a sit down dinner at Il Moro that will include a choice of 3 starters – eggplant parmesan, artichoke salad, minestrone; a choice of 3 entrees – salmon with arugula, balsamic chicken, penne arrabiata, and a choice of 4 desserts – custard, chocolate cake, gelato and berries, limoncello sponge cake. Drinks – pinot grigio, cabernet sauvignon & pellegrino.
Networking: Please bring business cards as we will do a fast networking ice breaker!
ABOUT US TUESDAY NIGHTS:
TuesdayNights is an invite-only community of women with a mission to empower, impact and inspire. Gain pre-access to events, discounts, and exclusive VIP events by becoming an annual VIP member here: http://www.tuesdaynights.org/join-now/ To sign up, enter password Inspired2019.
Contact at [email protected] with any questions!
After listening to our TuesdayNights community, we will be hosting various types of events including intimate lunches and dinners, while still offering larger open gatherings. Please join our private Facebook group at https://www.facebook.com/groups/TuesdaynightsWomen/and follow us on Instagram and Twitter at @tuesdaynightsla.