Holly A. Charette, Lance Corporal, U.S. Marine Corps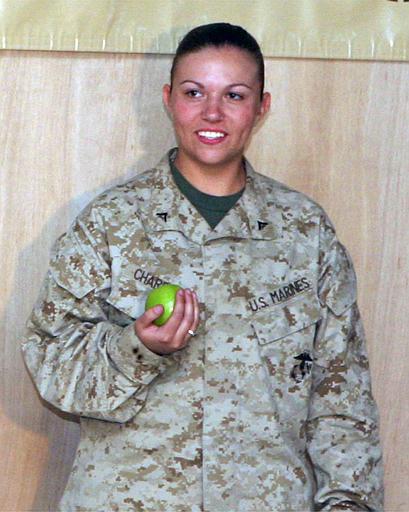 A Rhode Island native Lance Corporal Holly A. Charette enlisted in the United States Marine Corps where she delivered mail to her fellow troops and served during Operation Iraqi Freedom. She was well known for her positive attitude toward her duties and served with honor.
Charette was assigned to work in the field at an entry control point in Fallujah, Iraq. She supported the efforts to secure the area of weapons threat by searching Iraqi women and girls who entered the city. On June 23, 2005 Charette's convoy was attacked killing many of the occupants including Charette.
Her aunt made a statement on behalf of the family, "She wanted to become a Marine after 9/11. She wanted to do something for her country. She was a very proud Marine."