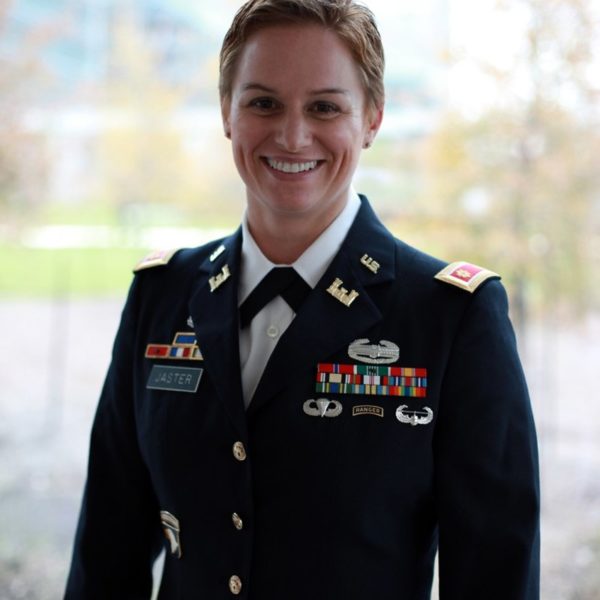 Lt. Col. Lisa Jaster is the executive officer of the 420th Engineer Brigade, 416th Theater Engineer Command, the director of civil engineering for M&S Engineering and a professional public speaker.  
She was 37 years of age when she attended, and passed, Army Ranger School. This is remarkable given the fact that the typical age of Ranger School students is early 20's. She graduated in October 2015 and was the first woman in the Army Reserve to do so. 
Her last roles in the Army Reserve included battalion executive officer and engineering team lead during Operation Inherent Resolve, supporting the Iraqi Security Forces. 
Not only is Lt. Col Jaster well balancing her two high responsibility job roles in military and civilian life, she is also married to Marine Corps Lt. Col. Allan Jaster and raising two children.  
"Balancing the Citizen (employee, mom, wife, sister, daughter, and individual) with the Soldier is very complicated," said Jaster. "I used to try to silo both aspects of who I am but found that so much bleeds over from one job to the other that I need to be fluid with those lines. 
Source: https://www.usar.army.mil/News/News-Display/Article/1966056/lt-col-lisa-jaster-continues-to-lead-the-way-after-historic-ranger-school-accom/ 
Back To Blog