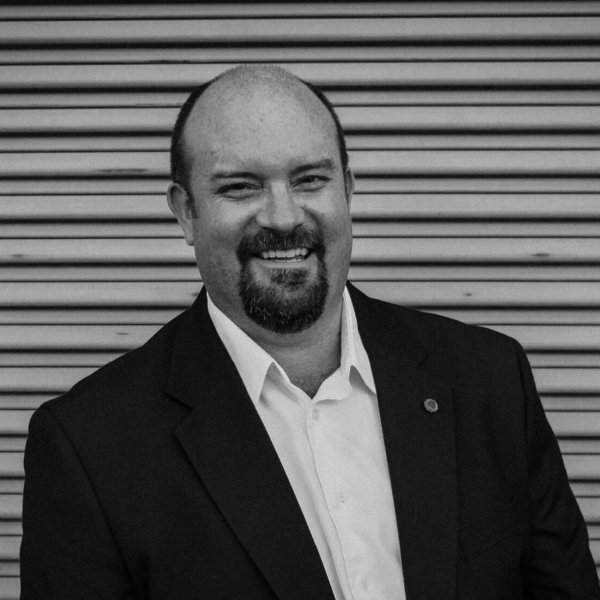 In our first volunteer spotlight, we are delighted to highlight Kevin Walton! Kevin, an Air Force veteran currently working for Boeing, is FFWW's first Ambassador and has done an incredible job as a volunteer in spreading awareness of Foundation for Women Warriors, our programs, and the issues women veterans face. Kevin is currently a part of the Stand-To Veteran Leadership Initiative at the Bush Institute representing Foundation for Women Warriors.
What compelled you to support FFWW?
I served with many Women Warriors and am married to one, supporting them comes natural to me. The mission to empower women veterans at FFWW is unique compared to other veteran support organizations I have worked with, many of whom miss the mark when it comes to imparting a sense of empowerment through their programs. FFWW understands how critical that aspect of veteran support is, and I think it's unique in the veteran space. Having served alongside my wife, I felt I had a sense of the unique experiences and needs women veterans can have. I also haven't seen a lot of men advocating for women veterans and felt this was my chance to change that.
What projects are you working on at the Bush Institute?
The Stand-To Veteran Leadership Initiative is the first program of its kind, so in many ways we are trailblazing. We travel to sites around the country and have incredible access to national leaders in the active duty military and veteran support organizations. We have had the honor of speaking with Sen. Elizabeth Dole, current and past Secretaries of the VA, Army General Pete Chiarelli, Navy Admiral Bono, and many others. My project is focused on increasing participation in the Connect with Community program, mostly in the geographic area surrounding Los Angeles Air Force base. It's an honor to be part of the diverse group of scholars, and they all play a vital part in my experience there.
On a side note, I also work on my karaoke skills at each module. The days in class can be pretty long, so it's good to have a little fun in the evening.
What has been the highlight of volunteering so far?
Two events jump to mind. First, my participation in the Veteran Leadership Initiative at the Bush Institute as an Ambassador for FFWW.  I would not have been accepted into the program were it not for FFWW working so closely with me. Through that program I had the chance to tell President and Mrs. Bush about the mission of FFWW, a once in a lifetime honor and an experience I will always treasure. I will never forget the President's response when I told him about our mission. He was very matter of fact, looked me directly in the eyes and said, "Good, we need that." It was at once a heartfelt thanks and a call to action that I know our future volunteers are answering.
My other highlight was being able to attend a Connect with Community event in Irvine. All of the women at the event, staff, speakers, and attendees were engaged and enthusiastic about the experience. You could feel the energy in the room as women were connecting, sharing, and motivating one another. There was also a diverse representation of service cohorts and backgrounds that, I think, speaks to the broad appeal of the program. It was a first-class event, and one that I frequently cite as an example of how FFWW empowers its clients.
What would you tell others that are thinking about volunteering for FFWW?
You're reading this now, so you already know about the unique mission FFWW has, and you support it.  What you might not know is that you can trust the team at FFWW with your time and your skills. I work full time as a Satellite and Missile Systems engineer, and I have a family with 2 young daughters.  Like you, my time is the most precious thing I have to give. The staff at FFWW works with me to ensure my contribution to the mission of empowering women veterans is real and that I know it.
Don't wait, get started now. There's such a bright future ahead, and this is your chance to be a part of it! I hope to see you at one of the events and hear about your experience. If there's enough time we might even do a little karaoke!
Are you interested in getting started as a volunteer for Foundation for Women Warriors? Please reach out to Tyler Parthemer, our Community Outreach Coordinator, at [email protected] to get started today!
Back To Blog